Hey, my name is Emer and I am a second-year studying Bioarchaeology at the University of York!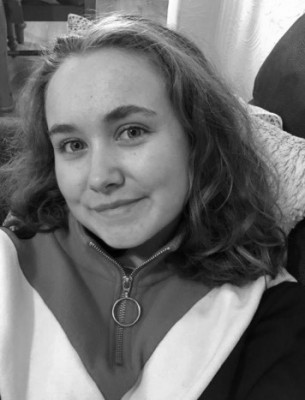 I was first introduced to The Post Hole journal at the very beginning of my first year at York, however, I didn't understand that I could become part of the team! It was only when a friend of mine from the department began to get involved as an editor that I realised how the journal ran. Since then I have been waiting for the journal to need new members of the team so that I could get involved! This will be my first year working as part of the journal as a third editor, although I'd love to stay part of the team in future years and watch it develop even further!
I have always had a strong interest in journalism and editing which only increased further in my first year at university where critiquing authors' work was taught as a vital skill to have. Too often I find that articles and books from my module reading lists are not written in an accessible way, or that their overall argument is not clear throughout the piece. With a discipline such as Archaeology, I believe clear content is fundamental as not only should research papers appeal to those within the discipline but also interested members of the public.
My main interests in Archaeology are focussed on the sub-discipline of Archaeology, Bioarchaeology or Archaeological science. While to many people Archaeology is simply seen as men digging holes, I love being able to apply scientific methods to understand more about individuals from the past and follow trends in their lifestyle. One method I find particularly fascinating is the use of isotopes to analyse skeletal remains, and how this data can help us understand the movement of individuals from their birthplace to later settlements.
I'm really looking to being a part of The Post Hole team this year, and I can't wait to start reading some brilliant submissions!
Emer:)