This is my introductory blog for the Post Hole.  I will be an Editor for the Blogs that are sent in, and I hope lots of you will do so. It will be lovely to get to know some of you through them.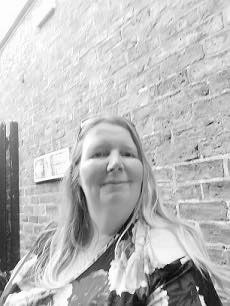 I am a mature 3rd year undergraduate who started her degree at the age of 48, I had wanted to study archaeology when I was at school but because I didn't go to grammar school it was presumed our career paths would be working in a supermarket or as a hairdresser. Not that there is anything wrong in someone following those professions, there was just no other way into academia at that time and the careers service left a lot to be desired.  You know, back in the dark ages.
Prior to academia I have worked as an administrator, been a sheep farmer, crafter and started three successful businesses, but I had always wanted to go to university, and the urge never went away. So as my children are older now, I decided the time was right for me to follow my dream and study Archaeology and Heritage.  To enter university, I did some degree level distance learning courses, which was a lot harder than studying here.  Thankfully it was enough to allow me to study here, in the city I was born in. 
Over the years I have taken part in archaeology in the community, writing for a newsletter in Poppleton about the investigations we did field walking, which led to Time Team doing an excavation there in 2004.  I was lucky enough to interview Mick Aston, Carenza Lewis and Stewart Ainsworth about their interests and careers and they were very encouraging. 
My interests initially were in the Iron Age and especially the chalk figures found at Malton and on the Yorkshire Wolds, however over the past three years my ideas have changed, and my focus now is on the 19th and 20th century, including workhouses and asylums.  My dissertation is the on the difference between town and country workhouses in York and Docking and the effect it had on single mothers and orphaned children.  This has been a hard subject at times, but it is allowing me to use my genealogy skills to find the relevant data that is needed.  So, if anyone has a research question on genealogy drop me an email as I am always happy to help.
As hard as having a family and studying has been at times, I intend to continue onto a Masters next year and hopefully a PhD after that.   Good luck with your studies.
Thank you for reading.